Advertising scripts, storyboards & Film making
You'll often find me writing TV or radio adverts, mood video scripts, or brand video storyboards, encompassing everything from sizzle reels to award entry videos. Raffaello, Nivea, Puck and Omnicom are just a few of the brands that I've worked with recently. For some of these brands I've also continued the journey from script to film.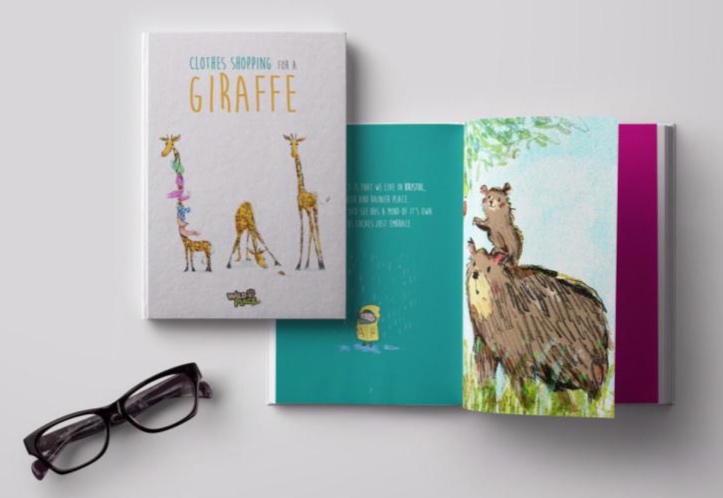 To promote a new giraffe enclosure at Wild Place (a wildlife park in Bristol), I helped to devise a campaign strategy built around the creation of a children's book (written by myself), with all of the advertising copy across all formats, borrowing from the book.
Ferrero tasked me with naming and writing an origin story for one of their hollow figure characters, to help inject a healthy dose of imagination of the product. This is still in development so alas, as I write this, my lips are sealed.
If you happen to be walking around the hollowed grounds of Swansea City Football Club, keep an eye out for the story of the Sinclair brand, its origins and its founder, that snakes around the walls of the internal tunnels. I was tasked with building an engaging mythos around the man, built on truth.
The challenge was to commemorate the 60th Anniversary of The Hungarian Revolution in Budapest for The British Embassy. The solution? Through reading memoirs and telegrams from people within The British Embassy who lived through the tumultuous events, I wrote a first person perspective story which was then brought to life via both social media channels and a physical exhibition at the embassy.
A real passion of mine is writing screenplays, and one of the many benefits of changing my lifestyle in 2016 was that it allowed me to chase this dream and write the screenplays that I'd been threatening to for a long, long time. I now have two feature films in the works with MONA about to go in to production in LA and BLEED in development in London. I also have a short that I've recently written (JACKFRUIT), in post production. Exciting stuff!
Last, but not least, I'm a published children's book author. So, if you have children between the ages of 3-7, get yourself over to Amazon or your local bookshop and treat them to a heart-warming, rhyming tale about a sock eating monster!
Original film screenplays written Mona and Bled (both currently in development)